بررسی انواع کسب و کار و کارآفرینی

مفاهیم استارت آپ

 
ایده تا اجرا
بررسی ایده ، محصول ، تیم و اجرا

 
راه اندازی استارت آپ
نگارش مستندات مرتبط با بازار

نگارش مستندات مرتبط با مشتری

طراحی مدل کسب و کار
ترسیم فرایند فروش

تعریف و ارائه حداقل محصول قابل پذیرش تجاری (MVP)

 
چالش های پیش رو
تحلیل دلایل شکست استارت آپ ها

 
جوامع استارت آپی
معرفی اکوسیستم استارت آپی

دولت، سرمایه ‏گذاران، مراکز رشد، پارک ها و شتاب دهنده‏ ها و…

نحوه ارایه به سرمایه گذار و جذب سرمایه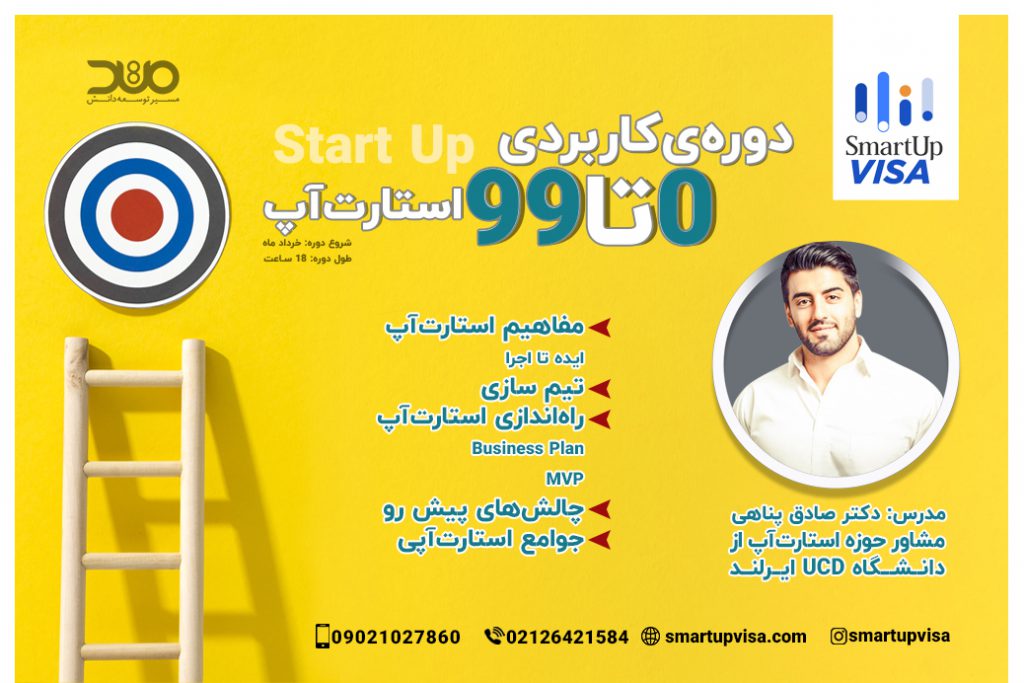 Education
Doctor of Philosophy
University College Dublin -UCD
MLitt
University College Dublin UCD-
Bachelors
The University of Manchester/ Tehran University
Diploma
Het Rijnlands Lyceum Oeqstgeest,
Work Experience
Occasional Speaker at Enterprise Ireland 2014-Present-
Enterprise Ireland is the largest venture capitalist in Europe.
Occasional lecturer at UCD -2016-Present
Occasional lecturer and occasional dissertation examiner
Co-Founder and Directing manager at illuminAi -2018-Present
IlluminAi is a novel virtual window and a new lighting solution which considers the effects of circadian rhythm in human behaviour and wellbeing. This project received the commercialization fund from Enterprise Ireland. 
Co-Founder and CEO at Eblana Group -2014-Present
Eblana Group is a business consulting group with headquarters in UK, Ireland, Bangladesh and Iran
www.eblanagroup.com
Co-Founder and Directing manager at Kelid -2012-2018
Kelid is a business consulting group which started its activities since 2012 with the main aim of bringing high end brands to Iran. Currently it holds the Exclusive Distribution right from Versace and Roberto Cavalli in Iran.
Adviser at CPHD -2014-present
CHPD is a charity group in Dhaka Bangladesh, which is involved in Fashion industry in order to create permanent jobs for those talented young individuals. It holds 8 hospitals and 52 schools. Its revenue is mainly through donations, its pharmaceutical production and distributions and their garment factories around Bangladesh
Guest lecturer -2016-Present
UCD, Ireland
Independent University of Bangladesh, Bangladesh 
Maynooth University, Ireland
Politecnico di Milano, Italy
Uttara Town Collage, Bangladesh
Tehran University, Iran